1 tag
'Strayan Quirks #4
Okay this is sort of a taboo topic but… I noticed that Australian men spend the quickest time cleaning themselves after, erm, taking a dump. It's true, I swear it in the name of Freddie Prince Jr. Unlike in Asia where you're sure to find a bidet spray in the toilet (depending of course on what sort of place you are in - there are so many sorry looking toilets in Asia, true), here you're at the...
2 tags
My pseudo-iMac experience
You gotta admit, when we talk about sexy, we talk about shapes and forms and appeal and… Apple.  I have a love-hate relationship with Cupertino. I love their MacBooks but not their tablets - which for me are practically just an oversized iPhone, without the phone features, that is to say. I like their iPhone - I remember back in 2010 when I was still living in Bangkok and iPhone 4 just came...
2 tags
Oh Duck
You know when you both love something and hate it at the same time? That's the feeling I'd have back in the days when I would watch Duck Tales. Oh, you remember. That old cartoon show in early Sundays starring Huey, Dewey and Louie, nephews of my favourite original Disney character of all time, Donald Duck. Every time the TV show came on, I would always giddy up and sing to the opening...
2 tags
The Blah Reel List
I love movies. I'm one of those people who would know when a nice film is coming to the local theatre, and when it's arrived I would gladly queue for it. I hate reading movie reviews before watching a movie -  I find 'professional' movie critics to be very assuming and arrogant sons of bitches. I do like reading my friends' blogs about movies that they saw and their...
1 tag
The Five Second Rule
You're devouring a bar of Cadbury. Or Lindt or Ritters or Toblerone. Because you're half a pig as I am when it comes to chocolate, you panic when a friend is heading your general direction. You're thinking that your friend might ask for a bite or two of your prrrrreciousssss chocolate. In your haste your clumsy hands accidentally drop the goddamn chocolate. Fuckeet. Fret not, the little...
1 tag
'Strayan Quirks #3
Aussies rarely ever use an umbrella. If it starts to drizzle, I observe that people will tough it up and play who's-gonna-give-up-first-me-or-the-freaking-rain.  And needless to say, umbrellas are NEVER to be used as shield against the sun. I observe that only Asian girls do that, but that's probably because they're pretty much used to it - back in Asia the scorching heat +...
4 tags
Roshe and Jason
A couple of days ago my friends and I joined this fun run in Sydney Olympic Park where basically you pay fifty bucks for the wonderful privilege of having some strangers throw powdered dye at you whilst you run or jog some five kilometres (I'll write about that event another time). Anyways whilst it was heaps of fun, the souvenir that I got from that colourful event is a sorry looking pair...
rennellsalumbre asked: oh damn! I thought you're a Filipino (didn't look at your page before I replied) thus, I was mixing tagalog and english in my reply. sorry :(( with regard to your question, you can do startrails using mirrorless. with regard to my friend who was using an OM-D for her startrails, she has to rely to an intervalometer because she was having problems with the continuous shots of her OM-D. I...
1 tag
2 tags
In case something goes wrong...
This coming weekend, my friend Erika and I are going skydiving. Crazy stuff, yeah. Booked us slots and now we're painstakingly waiting for D-day. I've been wanting to do this since I did this other adrenaline pumping thing back in oh-seven in Chiang Mai, Northern Thailand - bungee jump! That was such a rush. Looking back though I probably should have done it in better conditions, but...
3 tags
Welcome to my crazy old hometown
Welcome to my little hometown of Boa, San Jose, circa 1992. Population, approximately 500. Let me walk you through my neighbourhood.   Right in front of our house lived an old grandmother and her grandchildren who go by the names of Day-Day and Night-Night. I never found out what their real names were. I remember my siblings and I ganging up on Night-Night one day because she called our dad...
1 tag
2 tags
'Strayan Quirks #2
Aussies call their flip-flops "thongs." Imagine what went through my mind when I was invited to a road trip and we were going to wear just thongs.  "Uhm, okay… I have this grey one I rarely use…"
2 tags
Oh, Karen.
Guess what - I saw Karen Walker in person today! Yeah, the crazy and lovable pill-popping lady from the now-defunct TV show Will & Grace. When a friend told me last December that she's coming to Sydney for a two night show, I just had to get myself a ticket. Luckily I managed to do just that before they sold out. Cost me a hundred bucks but I would have happily paid more to see her....
3 tags
My Sony NEX-5N Review
Here's a short review of the camera that I bought a couple of months ago, the Sony NEX-5N. Get it. That's it. Seriously you should, if you fall under these categories: You love and have great appreciation for quality DSLR photos You don't want the bulk and weight of actual DSLR cameras You want interchangeable lenses You want the flexibility of manual settings, but at the...
2 tags
'Strayan Quirks #1
As a person who's now lived in Australia for two years running, I've made a couple of observations around the peculiarities of this place and its people. It's a nice place to live, sure, but what makes Australia unique are the everyday seemingly mundane things that give it character - both good and bad. I thought I would share these observations with you in this section of my...
2 tags
Get a diffuser. Like, now.
I recently got a new camera, one of those compact mirror-less types that produce DSLR-quality photos. Whilst I will definitely have a post especially dedicated for that once I've taken and compiled a decent lot of shots, I just need to make a quick shoutout about this recent discovery that I made. Get a freaking diffuser. It's one of these little gadgets that diffuse and spread light...
6 tags
The story of my Ray-bans - Part 2
Okay so a few days ago, after my sunnies broke, I decided to embark on a small journey to see what happens if I actually make a warranty claim against Ray-Ban. I bought the sunnies from eBay (brand new and original) and got it shipped from the US, so the first thing I did was to contact the seller, who promptly replied that whilst they don't offer seller/retailer warranty, Ray-Ban does offer...
4 tags
The story of my Ray-bans - Part 1
A couple of days ago I broke my sunnies. Yeah, painful I know. I dropped them to the floor and the right lens just cracked. Boohoo. (Stock photo of the Rayban 2132, which is sorely missed). Now I actually expected that you know, these are Ray-bans, they should be able withstand minimal impact. It's not like I dropped them from the 50th storey of a building. I've had two other Raybans...
5 tags
My second City to Surf (2012)
Last year it took me some 107 minutes to complete 14km of running, jogging and walking. This year, I changed my game plan. I wanted to make a significant improvement so I trained hard, months before the race. The end result? Two freaking hours and fifty three minutes. LOL. Nah actually I didn't plan on breaking my record from last year. This time I around I did change my game plan, but the...
4 tags
My first City to Surf (2011)
This was an entry from last year, when I joined City 2 Surf for the first time. As I write this blog my legs are sprawled all over the bed. Every couple of minutes I stand, walk around and stretch my legs in various compromising positions.  And yeah, it's a Monday and I'm working from home. My blasted legs are staging a coup d'état for having been overworked during...
2 tags
Music madness
Lately I've taken a huge liking to music and music-related gadgets. I've always liked music of course as I don't actually live in a cave (although according to Peter Griffin it was the cavemen who first discovered music by accident, see here), but this fixation I have has taken me to new heights. And along the way burned some holes in my pocket. It all started when my flatmate and I invited some...
1 tag
When the lights go out
Back in the days (and I say this like I'm already 50 or something), power outages were not so dull in my neighborhood in the Philippines. When the power company decides out of whim that we've had happy days too many and could do without electricity for the night, out come our guitar and Solid Gold "songhits." My siblings and I would sneak out of the house and participate in...
3 tags
Home Economics 101
Some time ago I wrote this story about how I learned about the birds and the bees and the goddamn butterflies. I was in attendance at some wedding reception and my brilliant brother revealed to me that one gets pregnant from exchanging saliva when canoodling. This worried me terribly as my mom would usually suffocate me with hundreds of kisses. What if I got freaking pregnant? Eventually I...
1 tag
Jesse goes to the movies: The Avengers
I loved The Angers, but deep in my gut… I know the X-Men will easily kick their ass. Well, maybe with the exception of the Hulk. I mean, did you see that ragged doll scene with Loki? Too funny. I also got really giddy with a fight scene involving Iron Man and Captain America versus the villains. They used "fusion", an attack that uses combined powers from two characters. In the...
2 tags
Things my mom told me
You know the book All I Really Need to Know I Learned in Kindergarten? Well, everything I need to know to survive this world I learned from pearls of advice I got from my darling mother. I would like to share with you some of these gems. I shouldn't wash my belly button too well. If I did, whatever holds it together - an invisible string - will be undone and it would basically burst,...
1 tag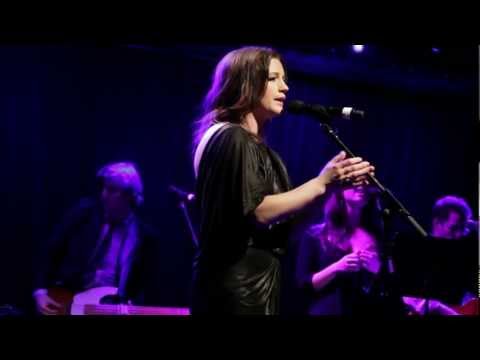 1 tag
And they called me... The destroyer
When I was a kid, I had an ultra inquisitive mind about the world around me. When boggled about something, I just freaking had got to get to the bottom of things to appease myself. How could this sad box of a transistor radio broadcast audio? You would later find the radio player forced open, its wirings spilled out like someone's intestines after a vehicular accident. How could these yards of...
1 tag
The story of Gramps
When I was in first grade, my grandfather Querico died of stomach cancer. I used to just plainly call him 'lolo', a Filipino term referring to grandfather. He was my mother's dad who wore a lot of pomade and drank gallons of tuba, a local sugarcane wine that tasted like rotten vinegar. He would always call me or any of his grandchildren to buy him a gallon of his favourite booze. "Hijo. Bene...
1 tag
The birds and the bees
I have always been proud of my remarkable talent to catch large dragonflies by their tails back when I was younger. I mean, I was a pro— no silly nets for me, just my quick fingers and some cunning. If you watch those documentaries that show how lions would slowly and patiently sneak up to their prey and then go for the quick kill, I was like that with my dragonflies. Every time I was done...
1 tag
Headless chicken in the airport
I have three biggest hobbies in this life. One, exploring good eats; two, collecting chocolates and stuffing them to my mouth, and three, missing my flights. Today's instructional article is about my third and funnest hobby of them all - how to miss your freaking flights. First, buy a plane ticket. This is important because unless you do this there is no flight to miss in the first place, and...
Me, version 3.0
So yes, I decided to ditch my old blog and start anew. This is actually the third iteration of my site - I'm starting to suspect it's becoming a hobby for me to redo my blogs. I have no compelling reason to do this, really, other than I just want to. You don't always get to restart in real life, but with blogs it's easy peasy, just hit that Create button. Of course, there's that old cache that's...